Nov 6, 2019 • 1HR 5M
#14 - New Media In Canada
This podcast covers growth investing in Canada and is dedicated to identifying the latest trends in technology and discussing ways Millennials can leverage them to better invest their time and money.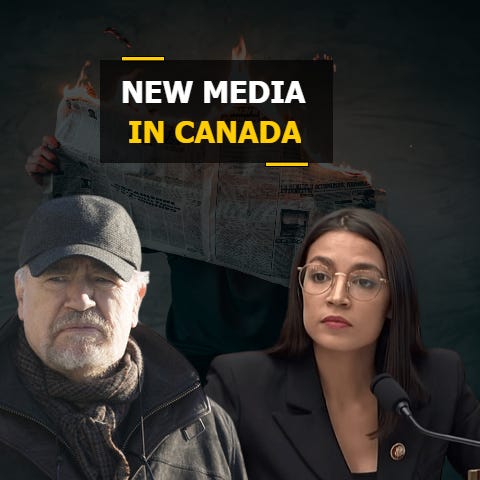 In today's episode, we dive into new Media and how it's shaping the lives of everyday Canadian's. Our conversation covers the many new platforms of the day, how companies and creators are utilizing those platforms and who you can expect to win the day as we barrel uncontrollably into the future.

It's a brave new world that's changing faster than ever before. So tune in to hear Broc and Joel banter about which Youtube creator is better than the next, why radio will never die and how you might be able to invest and harness the new powers provided by today's new media platforms.

"We are not educated well enough to perform the necessary act of intelligently selecting our leaders." - Walter Cronkite

[1:45] - Who Traditionally Created The Narrative?
[5:30] - Is The Demographic Shift To Blame For Our Slow Shift To New Media?
[9:45] - The Incumbent Media Companies Are Losing Our Attention
[13:00] - How Can Old Media Align Incentives With Professional Sports?
[24:00] - How Important Is Trust For Media Platforms and Creators?
[27:30] - Who Are The Influencers Best At Leveraging Their Audience?
[33:00] - Is Offline Media (Handwritten letters & Invitations) Defensible?
[39:00] - In a Meme Driven World Why Is Long-Form Content Growing?
[48:00] - What Forms Of Media Will Be Next?
[55:00] - Which Platform Should You Build Your Audience On?


Other Mentions:
PWC - Global Entertainment and Media Outlook 2019 - 2023
The Compound
Kurzgesagt
Keltie O'Connor
Paul Rudd - Living With Yourself.



DISCLAIMER
Joel Shackleton and Jonathon Gold work for Gold Investment Management. All opinions expressed by Joel and Broc or any podcast guests are solely their own opinions and do not reflect the opinion of Gold Investment Management. This Podcast and Substack is for informational purposes only and should not be relied upon for investment decisions. Clients of Gold Investment Management may hold positions discussed in this podcast.