Nov 21, 2019 • 46M
#16 - The Canadian Restaurant Recession
The Reformed Millennials Podcast covers a wide ranging topic arc focusing on Sports and Investing. RM Pod is dedicated to identifying the latest trends in technology, sport and investing. We discuss the ways Millennials can leverage these trends to better invest their time, fandom and money.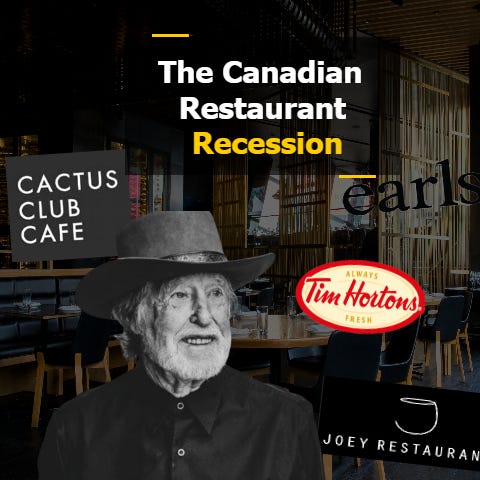 In today's episode, we're discussing whether there is a restaurant recession in Canada. We dive into how Canadian households spend on food and how that compares to the rest of the world. We also talk about emerging trends like the "grocerant" and how fast-casual brands like Chick-fil-a are eating the lunch of many traditional casual dining establishments like Red Robin and Applebees.
---
[5:30] - Is there a restaurant recession in Canada?
[8:45] - What percentage of the average household food budget is spent outside the house?
[14:00] - Will food delivery apps kill the restaurant experience?
[16:00] - Why has Canada done well at casual dining or "medium speed" food?
[21:00] - How Mcdonalds makes money.
[24:30] - Why didn't Joel follow through on buying a Tim Horton's restaurant?
[29:00] - The Dominos story.
[36:00] - Predictions for Boston Pizza and others.


Mentions:
1. How McDonalds makes money
2. The 25 fastest growing "fast-casual" restaurants.
3. Canada has never spent more on restaurants.


DISCLAIMER
Joel Shackleton works for Gold Investment Management. All opinions expressed by Joel and Broc or any podcast guests are solely their own opinions and do not reflect the opinion of Gold Investment Management. This Podcast and Substack is for informational purposes only and should not be relied upon for investment decisions. Clients of Gold Investment Management may hold positions discussed in this podcast.