Dec 12, 2019 • 52M
#19 - Canadian Marketplace Opportunities
The Reformed Millennials Podcast covers a wide ranging topic arc focusing on Sports and Investing. RM Pod is dedicated to identifying the latest trends in technology, sport and investing. We discuss the ways Millennials can leverage these trends to better invest their time, fandom and money.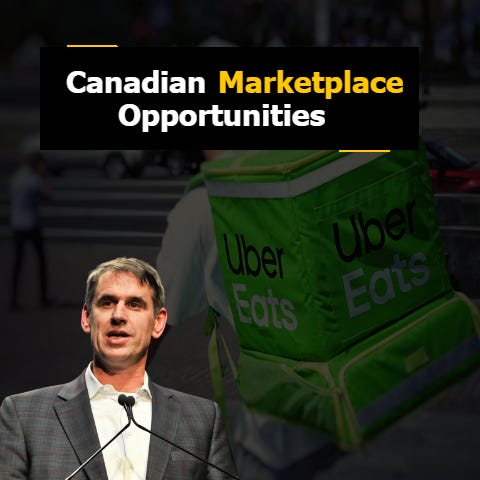 In today's episode, we're discussing marketplaces. These are the Ubers and Skip the Dishes' of the world. We cover everything from how they get started (there are only three different seeding strategies), to what industries you might see on-demand apps for next, and whether your Uber for X idea has any merit.
---


[1:30] - Bill Gurley's definition of marketplaces - http://abovethecrowd.com/2019/02/27/money-out-of-nowhere-how-internet-marketplaces-unlock-economic-wealth/
[2:45] - Bretton woods agreement - https://www.investopedia.com/terms/b/brettonwoodsagreement.asp
[11:00] - AutoTrader the original Canadian marketplaces
[13:00] - Three different forms of marketplace seeding strategies - https://blog.elichait.com/2018/04/09/how-the-100-largest-marketplaces-solve-the-chicken-and-egg-problem/
[18:00] - Identifying the best marketplace opportunities -
[23:00] - Connectcare & Evolution of Services Marketplaces - https://andrewchen.co/how-marketplaces-will-reinvent-the-service-economy/
[30:00] - Why specialization is the correct long term strategy -
[34:00] - Most popular Canadian marketplaces + quick GIM plug https://gold-im.com/
[42:00] - Thoughts on marketplaces that also own the supply.
[45:30] - Predictions on:
https://www.goat.com/
https://turo.com/
https://instamek.com/
https://clarity.fm/

Other links mentioned - Mark Mcgrath on Cameo - https://mashable.com/article/mark-mcgrath-cameo-breakup/



Joel Shackleton works for Gold Investment Management. All opinions expressed by Joel and Broc or any podcast guests are solely their own opinions and do not reflect the opinion of Gold Investment Management. This Podcast and Substack is for informational purposes only and should not be relied upon for investment decisions. Clients of Gold Investment Management may hold positions discussed in this podcast.