Dec 26, 2019 • 43M
#21 - Activating Your Community With Rebecca Smillie
The Reformed Millennials Podcast covers a wide ranging topic arc focusing on Sports and Investing. RM Pod is dedicated to identifying the latest trends in technology, sport and investing. We discuss the ways Millennials can leverage these trends to better invest their time, fandom and money.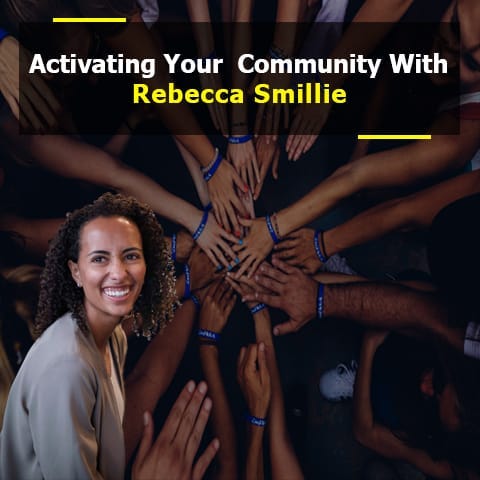 In today's episode, we have a very special guest, Rebecca Smillie, Community Impact Manager at Alberta Blue Cross. We spend time discussing how businesses have traditionally engaged their communities versus what's being done today. Rebecca shares specific stories of what has worked at Alberta Blue Cross, what small businesses can replicate to activate their own communities, and what companies she admires most when it comes to community impact.
---
[2:00] - Rebecca's background and experience including time with https://www.rmhc.org/
[8:00] - The traditional way companies get involved with their communities + recommendations for small businesses.
[11:50] - What has worked for Alberta Blue Cross.
[18:50] - How are people leveraging technology to activate their communities.
https://www.omaze.com/
https://www.good.pn/

[25:00] - Examples of companies that are doing a good job of community engagement.
https://www.metowe.com/ - https://www.northface.com - https://www.lyft.com

[39:00] - Why is employee engagement the first step to connecting with your community?

Connect with Rebecca on LinkedIn - https://ca.linkedin.com/in/rebecca-smillie-4a3a4076
Joel Shackleton works for Gold Investment Management. All opinions expressed by Joel and Broc or any podcast guests are solely their own opinions and do not reflect the opinion of Gold Investment Management. This Podcast and Substack is for informational purposes only and should not be relied upon for investment decisions. Clients of Gold Investment Management may hold positions discussed in this podcast.