Jan 16, 2020 • 58M
#24 - Voice, The New Frontier pt. 1/2
This podcast covers growth investing in Canada and is dedicated to identifying the latest trends in technology and discussing ways Millennials can leverage them to better invest their time and money.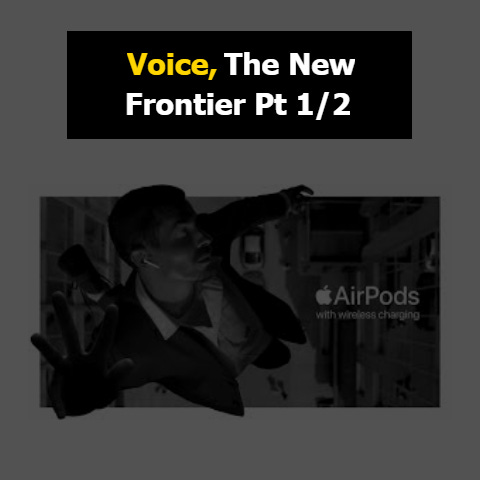 In this week's episode, we're talking about the trend and evolution of audio as a platform. We cover the progress of innovation that got us here, the hardware that is enabling this shift, and finally some predictions on what a voice-activated future might look like.

[1:30] - Josh Wolfe's idea of a directional arrow of progress.
[6:30] - Why is Alexa basically giving away echos?
[12:30] - The growth of Airpods.
[19:50] - Is Apple still innovating?
[22:30] - Daniel Ek's vision for Spotify - http://investorfieldguide.com/ek/
[35:30] - How do we think about audio and privacy.
[41:30] - How else will voice impact our lives?
[51:30] - Predictions.
---
DISCLAIMER
Joel Shackleton works for Gold Investment Management. All opinions expressed by Joel and Broc or any podcast guests are solely their own opinions and do not reflect the opinion of Gold Investment Management. This Podcast and Substack is for informational purposes only and should not be relied upon for investment decisions. Clients of Gold Investment Management may hold positions discussed in this podcast.