Jan 23, 2020 • 40M
#25 - Voice, The New Frontier pt. 2/2
The Reformed Millennials Podcast covers a wide ranging topic arc focusing on Sports and Investing. RM Pod is dedicated to identifying the latest trends in technology, sport and investing. We discuss the ways Millennials can leverage these trends to better invest their time, fandom and money.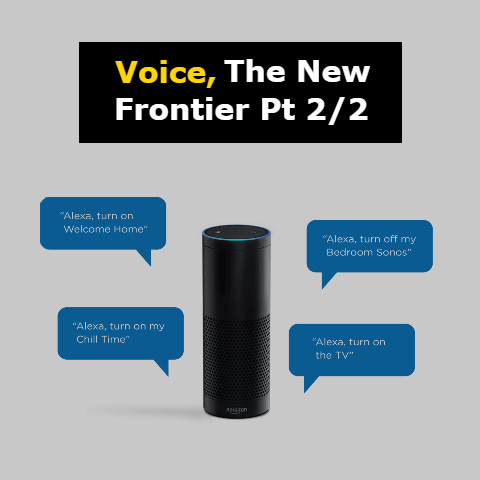 In this week's episode, we're continuing our conversation on Voice as a platform. We discuss statistics that prove the shift is already happening, Joel tries to defend Airpods durability in the face of Amazons echo ecosystem, and we make predictions on how small businesses will be able to benefit from this shift.

"Most people overestimate what they can do in one year and underestimate what they can do in ten years." Billy G
[1:00] - 20% of all Google searches are made via voice. https://99firms.com/blog/voice-search-statistics/
[8:30] - What are Alexa skills?
[11:10] - What is the difference between a skill and a flash briefing?
[16:30] - How will Amazon Alexa compete against Airpods?
[20:00] - Why isn't voice taking off faster?
[23:30] - Other ways voice might impact our lives.
[30:00] - How will apps use audio push notifications?
[34:00] - Predictions
---
DISCLAIMER
Joel Shackleton works for Gold Investment Management. All opinions expressed by Joel and Broc or any podcast guests are solely their own opinions and do not reflect the opinion of Gold Investment Management. This Podcast and Substack is for informational purposes only and should not be relied upon for investment decisions. Clients of Gold Investment Management may hold positions discussed in this podcast.