Nov 28, 2019 • 1HR 5M
#17 - Connecting Edmonton Creatives With C-Tribe Founder Sahr Saffa
This podcast covers growth investing in Canada and is dedicated to identifying the latest trends in technology and discussing ways Millennials can leverage them to better invest their time and money.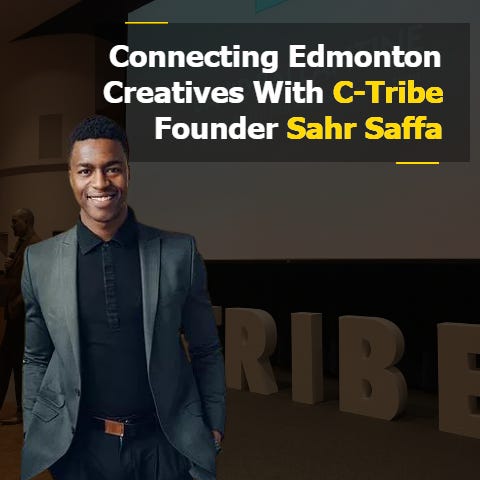 In today's episode, we have an extra special guest - Founder of the C-Tribe Festival, Sahr Saffa. Join us to learn about what it takes to be a founder in Canada. Sahr talks about his failures and successes as we navigate through his upbringing, his businesses and his vision for the young and vibrant C-Tribe tech festival. If you're interested in making the city you live in a better place, this is a can't miss.
"There is no power for change greater than a community discovering what it cares about." – Margaret J. Wheatley
---


[2:50] - Sahr's backstory on failure.
[10:00] - Building capsule and starting the C-Tribe Festival.
[20:00] - Beyond the first event and growing into a platform.
[25:00] - Autonomiq - automating software testing - https://autonomiq.io/
[30:00] - The 3 reasons Sahr is bullish on Edmonton.
[38:00] - Where are the biggest opportunities in Edmonton?
[43:00] - Thoughts on Innovation Tax Credits.
[51:00] - Sahr's startup to watch - https://hellojuniper.com/
[57:00] - Tool suggestions - email marketing with https://www.hubspot.com/


Follow Sahr on Instagram:
https://www.instagram.com/sahrsjunior

Learn more about C-Tribe Festival:
https://ctribefestival.com/
https://www.instagram.com/ctribefestival




DISCLAIMER
Joel Shackleton works for Gold Investment Management. All opinions expressed by Joel and Broc or any podcast guests are solely their own opinions and do not reflect the opinion of Gold Investment Management. This Podcast and Substack is for informational purposes only and should not be relied upon for investment decisions. Clients of Gold Investment Management may hold positions discussed in this podcast.