Feb 6, 2020 • 47M
[Doers Series #2] - How Casey Neistat Conquered YouTube
The Reformed Millennials Podcast covers a wide ranging topic arc focusing on Sports and Investing. RM Pod is dedicated to identifying the latest trends in technology, sport and investing. We discuss the ways Millennials can leverage these trends to better invest their time, fandom and money.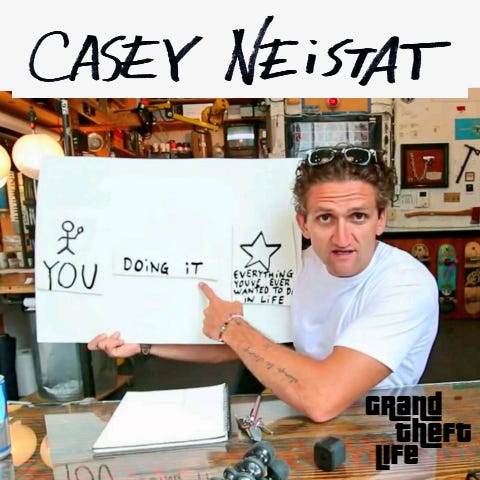 In this week's installment of our Doers Series, we're highlighting an elder millennial and one of the most well-known YouTubers in the world, Casey Neistat. Casey has spent more than 10 years consistently making original content for the platform. He's one of the pioneers of the idea that YouTube and self-publishing isn't a gateway to mainstream media, IT IS mainstream media. We cover his backstory, why we're such big fans and the one move that took him from 500k subscribers after 5 yrs to 5M in 12 months.

Links mentioned:
Follow Casey on Twitter: https://twitter.com/Casey
Our favourite video of his:

One of the videos that changed his career :
---
DISCLAIMER
Joel Shackleton works for Gold Investment Management. All opinions expressed by Joel and Broc or any podcast guests are solely their own opinions and do not reflect the opinion of Gold Investment Management. This Podcast and Substack is for informational purposes only and should not be relied upon for investment decisions. Clients of Gold Investment Management may hold positions discussed in this podcast.